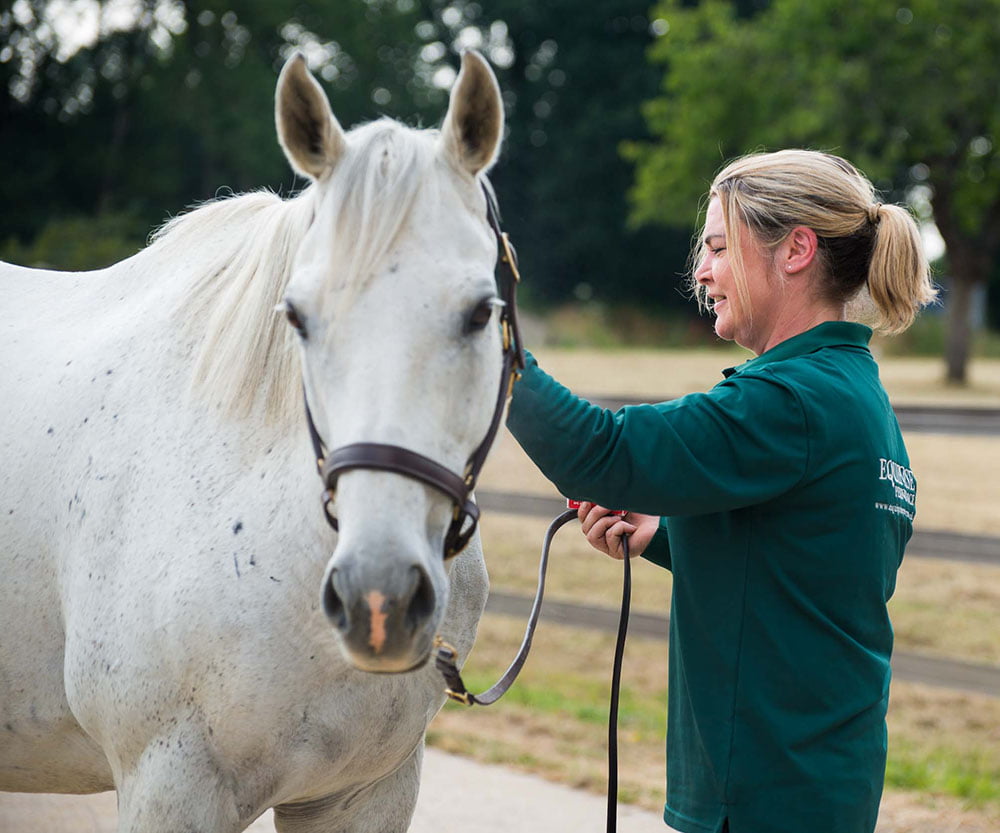 Graduated with BSc in Psychology, with a keen interest in dressage, showjumping and showing , further pursued her studies with her interest in Equine behaviour to understand why horses were often labelled with names such as "naughty" or "mareish" or exhibiting problem behaviours in certain situations, such aggression, or stereotypies.
Her studies in Equine Behaviour led her on a field trip to South Africa to observe Zebra, and to understand how their environment affected herd dynamics and behaviour. In a domestic environment, one can start to identify the root cause of many of the behavioural issues we see today simply by addressing changes to their environment, management or training regime, recognising whether the behaviour exhibited is pain related or a response to a specific stimuli, through the understanding of ethology, physiology of normal behaviour. Qualified in Equine Behaviour in 2008.
Lucy's interest in Equine Gait Analysis stemmed from her husband's race horses and seeing horses with potential having their careers cut short for something that could have been prevented with early intervention and monitoring, if recognised earlier in their career.
Read more
Lucy was introduced to Dr Diana Hodgins, the founder of GaitSmart and has worked closely with GaitSmart Pegasus for a number of years. It is an important tool in the rehabilitation progress for all horses monitored by them.
In 2018, she researched into Equine Thermography, and its benefits for monitoring horses recovering from injury or as a preventative aid, used under strict environmental protocols & standardisations for the imaging procedure, and is currently completing her studies.
Qualified Member of the International Association of TheraPlate Specialists 2019
Newmarket Equine Salt Therapy System, 2020,  Darrell Torrens
Denis comes from a Horse racing & Point to Point family background, and enjoys eventing and dressage.
He qualified in an Diploma in Applied Equine Podiatry in Florida in May 2012, & fulfils his continuing professional development as an active member of Institute of Applied Equine Podiatry, & completing the advanced diploma program. With gaining knowledge on the individual structures & functions of the equine foot, and seeing the effects it had on the performance of his own racehorses, it came apparent how the health of the equine foot and the environment is of critical importance to the horse, aswell as the effect it has on the musculoskeletal system and overall wellbeing of the horse.
In 2017 he qualified in Equine Manual Lymph Drainage in Austria. A specialist hands on technique, with specific pressures & strokes applied to encourage the flow of lymph through the lymphatic system. With approx. 8,000 lymph nodes in the horse, the lymphatic system plays a significant role in the health of the horse, through the removal and filtering of toxins, immunological function and maintaining homeostasis.
Read more
This insight gave him an understanding of how such gentle movements had such a profound effect on fascia and neural pathways in the horse. This drew his interest into the Masterson Method Integrated Equine Performance Bodywork, an interactive method of equine massage, releasing tension in the key junctions of the horse. Completed the Integrated Equine Performance Bodywork Advanced course and currently completing the certification practitioner programme.
Dipoma in Applied Equine Podiatry, 2012, Instructor Keith La Pierre
Emmett Technique Horse Practitioner, 2016, Instructor Tony Sherry
Equine Manual Lymph Drainage, 2017, Eveline Lugsch, Austria
Masterson Method, Integrated Equine Performance Bodywork Advanced Course, 2018, Instructor James Masterson
Equine Vetkin Taping Course, 2019 Instructor Dr.Solange Mikail
Newmarket Equine Salt Therapy System, 2020,  Darrell Torrens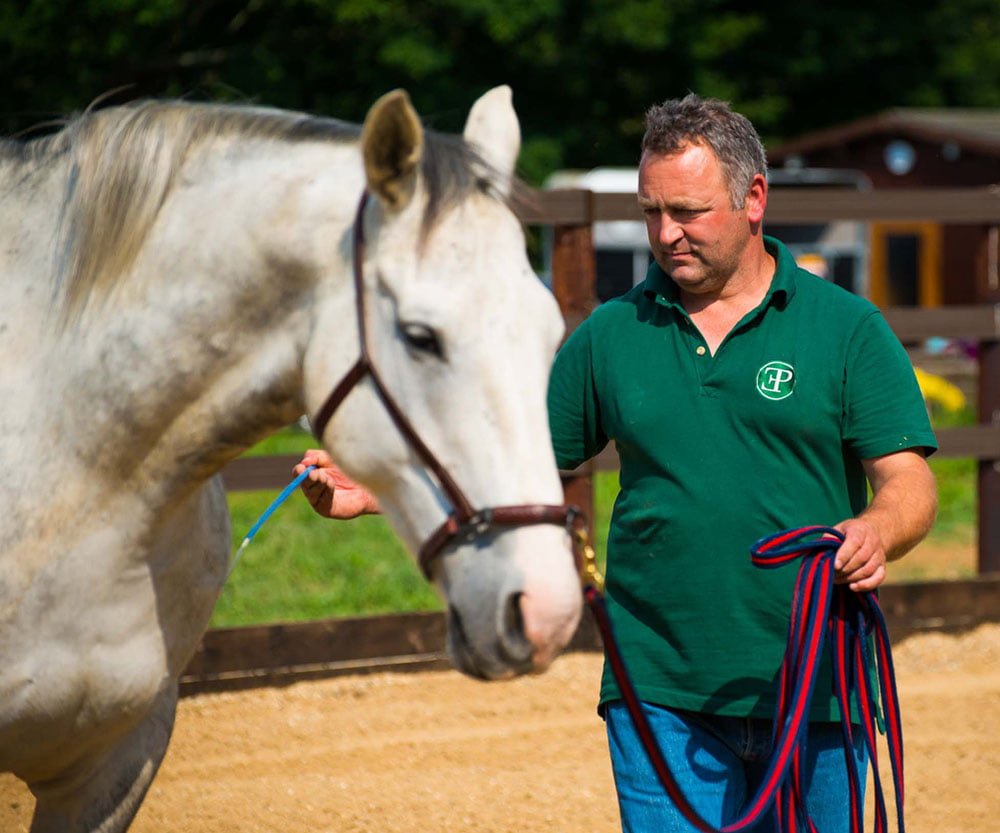 We have carefully selected therapies to assist your horse.
These unique techniques all have their place as part of the jigsaw puzzle for a horse that needs rehabilitation or support.
With a professional team approach for your horse, knowledge from the Foundation to the Core and access to the latest developments in research.
Equipoise definition - "A situation in which things are perfectly balanced"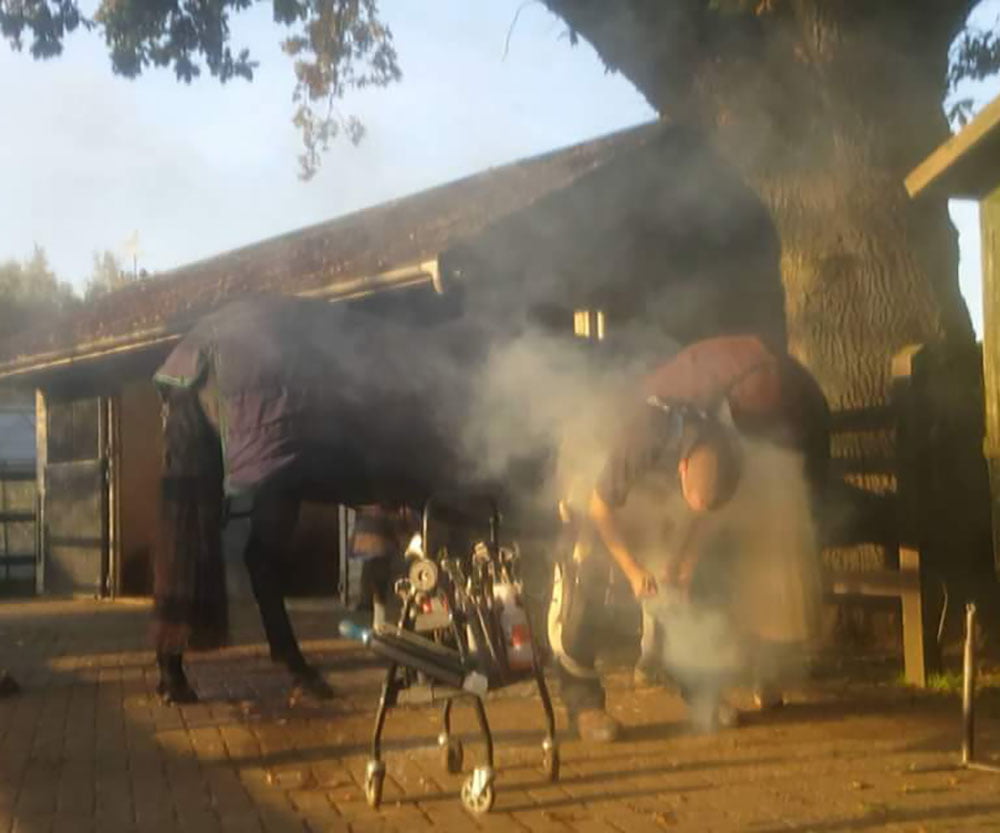 Dip.W.C.F. LS-HMC CBT CFP CFGP CLS
Dan qualified as a farrier in 2003 having gained his diploma of the worshipful company of farriers, he then worked with his father and grandfather at the family business in Yalding, near Maidstone. He is now independent and self-employed.
Dan became a member of the equine lameness prevention organisation ELPO in 2016 gaining levels 1, 2 and 3 in October 2016.
He then travelled to Colorado in April/May 2017 to take level 4 lameness certification and he is currently working towards his level 5 to become an instructor/examiner.
In March this year, he was among the first group to take the new glue shoe certification.
Homeopathic Practitioner BSc Science, registered with the Society of Homeopaths (RSHom). 
Karina graduated from university of Centre for Homeopathic Education in 2017 and has been working with homeopathy since 2016.
She is currently working at Ainsworths, London - Homeopathic  Pharmacy. 
As well as  practising privately seeing patients, she uses homeopathy on her own animals and has recommended homeopathy to animal owners for support when needed.
She has always been interested and knew about homeopathy and its usage for animals. Working with Ainsworths made her realise how many people ask for homeopathic advice for their animals. 
Having a passion for both homeopathy and animals, she sees this as a perfect opportunity to combine her two passions together and bring support to those who need it.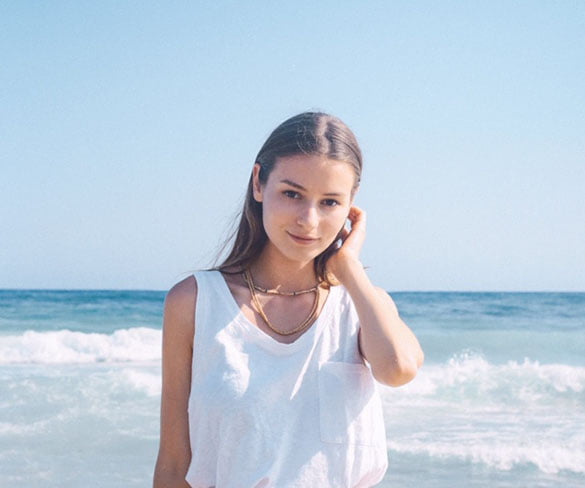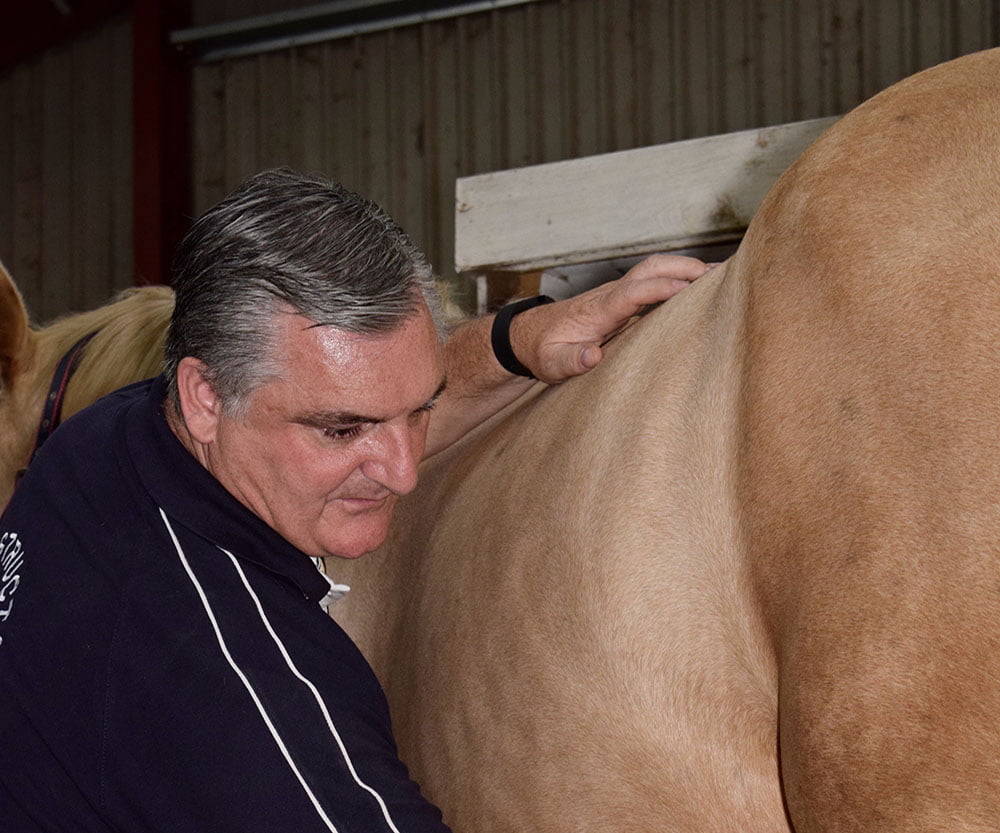 Meet Tony.
A Senior International Emmett Instructor and advanced Emmett Practitioner for People and canines.
When not teaching Emmett in locations all over the UK I am treating people and animals and I achieve some amazing results with very happy horses and owners.
I treat a huge range of horses from those who have retired to highly competitive ones, their riders and everything in between.
Each animal or person is treated with the utmost respect and as an individual so I do not have the same treatment plan for everyone.
I am thrilled to be part of the Equipoise team.
Equine Shiatsu Practitioner
Emmett 4 Horses Practitioner
For some, a combination of Emmett and Shiatsu will be of optimum benefit and can work well in a single session or separately.
I found that for many horses there is a relationship between their way of going and the rider. Supple horses who move freely and in balance have riders who are flexible, who remain in balance and have good core strength.
Conversely, horses who have problems often have riders with physical issues that restrict their movement and physical development.
This led me to complete my training to qualify in the EMMETT technique for people, so that I can now assist both horse and rider as necessary.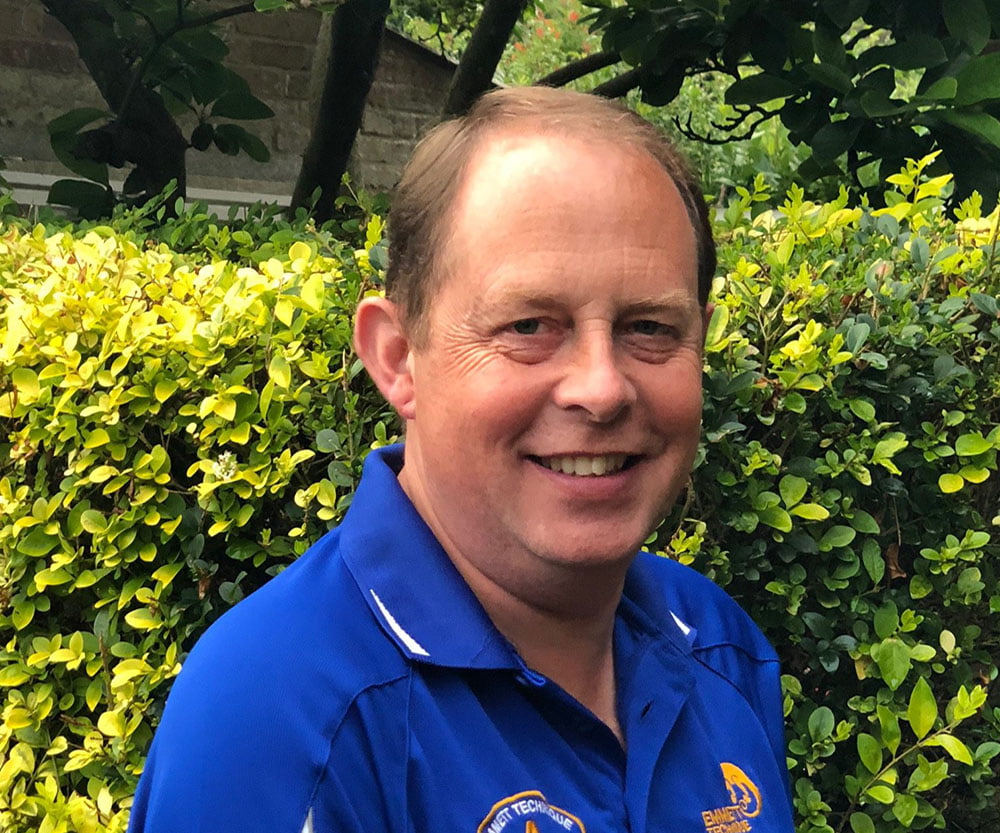 With a professional team approach for your horse, knowledge from the Foundation to the Core and access to the latest developments in research.
Equipoise definition - "A situation in which things are perfectly balanced"