The Benefits of Salt Therapy
The Newmarket Equine Salt Therapy System is innovative in the field of equine therapy.
Cleanses from the inside giving great results on the outside.
Salt Therapy provides support for horses with respiratory, sinus & skin issues. Salt therapy can work alongside your vets advice, as a complimentary therapy.
For further details contact us on info@equipoiseperformance.co.uk
INDIBA® is a global leader in the field of Radio-Frequency (RF) solutions for the physiotherapy, aesthetic and veterinary market, and is known in the world for its scientific research performed in the last 35 years. Their ground-breaking technology based on the 448 kHz frequency, has helped people to improve their lives and recover faster from injuries.
Indiba animal health was born out of the success of Activ device for human physiotherapy, the trust device to support rehabilitation, recovery, performance, pain management, injury prevention and well being in elite athletes and professional teams.
What is INDIBA Radio-Frequency?
The therapeutic application of radiofrequency bases it effect on thermal increase in the treated tissues. Indiba technology generates unique and scientifically proven electrical effects for the 448 kHz frequency of the cell structure, promoting an acceleration in tissue repair mechanisms.
Read more
Indiba Radiofrequency activates the body's natural healing mechanism to regenerate and repair by cellular bio-stimulation (Hernandez-Bul et al., 2017) improvement of blood flow (Kumaran, Herbland & Watson, 2017) and pain reduction (Kumaran & Watson, 2019). It operates in a closed circuit so it can be used to treat areas much deeper than other therapy options can reach such as sacroiliac (SI) joint and deep gluteal muscles.
Benefits of INDIBA Radiofrequency:
Accelerates recovery of acute and chronic musculoskeletal injuries (tendonitis, bursitis, desmitis, muscle tears etc)
Treatment of injuries in deep areas that other therapies can't access (sacroiliac joint, deep gluteal muscles)
Osteoarthritis management
Pain reduction
Increased stride length
Can be used in conjunction with PRP and Stem cell injections
Post surgical recovery
Wound healing
Improve tissue flexability (muscles, ligaments, tendons)
Heat therapy (superficial and deep local hyperthermia
Lymphatic drainage
Improve muscular stability and recovery of mobility
Support facilitation of many manual therapy and rehabilitation exercises
Complimentary therapy with other techniques and modalities
To book an appointment for your horse please email us info@equipoiseperformance.co.uk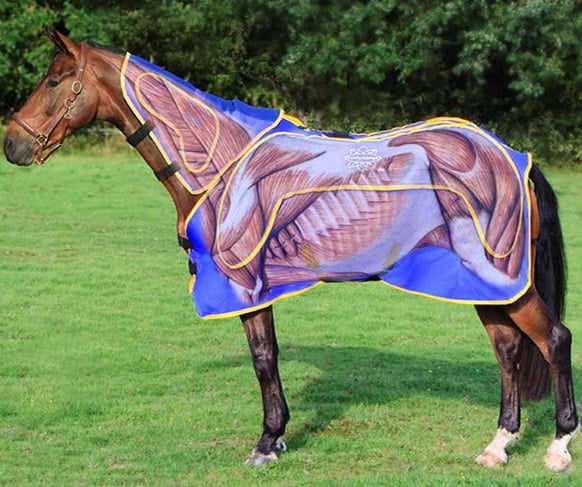 WHAT IS IT?
The Cyclo-ssage Pro-Equine Therapy System is a full body deep tissue massage system directly developed from our medically approved human therapy systems using well proven and accepted technology. Designed for both professional and amateur owners alike the Pro-Equine provides a simple, portable, easy to use and reliable solution to muscular pain, stiffness and circulatory problems. Widely used both to enhance performance and speed recovery from injury the use of this non-invasive drug free method of resolving muscular discomfort is accepted at all competition venues and in all disciplines.
FULL BODY DEEP THERAPY SYSTEM
LIGHTWEIGHT & PORTABLE
EASY TO USE
COVERS THE ENTIRE MUSCLE STRUCTURE OF THE HORSE
Read more
HOW DOES IT WORK?
The Pro-Equine Therapy System uses oscillating vibration otherwise known as Cycloidal Vibration Therapy (CVT) to provide deep and gentle stimulation to the entire muscle structure. This should not be confused with the many massage systems that use percussive vibration as a basis which does not have the scientific benefits or advantages of CVT.
The system has 18 strategically positioned motors that have been developed to give an even and symmetrical delivery across the whole body including the deepest muscle structures and the neck area.
The stimulation provided by CVT reduces/eliminates muscular pain, increases bloodflow, stimulates lymphatic activity, increases joint mobility, improves respitory function and aids mental relaxation. It is also thought to speed up healing times, inhibit the formation of scar tissue and reduce muscle wastage in non active horses.
Please contact us for more information at info@equipoiseperformance.co.uk
Applied Equine Podiatry being the study of the hoof encompasses all of the cutting-edge research and results that aids the horse in healing itself and perform as it was mean't to perform.
By creating the proper environment for the horse, allowing correct pressure to be the stimulus for growth. By understanding the individual internal structures of the foot and there individual functions and their relationship with each other, is essential in returning health to the foundation of the horse.
Through understanding the process of Physiological Sequencing, Soft tissue, Dynamic tissue and Static tissue, and how it applies to the structures of the Equine Foot, we can be more proactive in our approach to prevent problems from occurring and aid in rehabiliation.
Please contact us for more information at info@equipoiseperformance.co.uk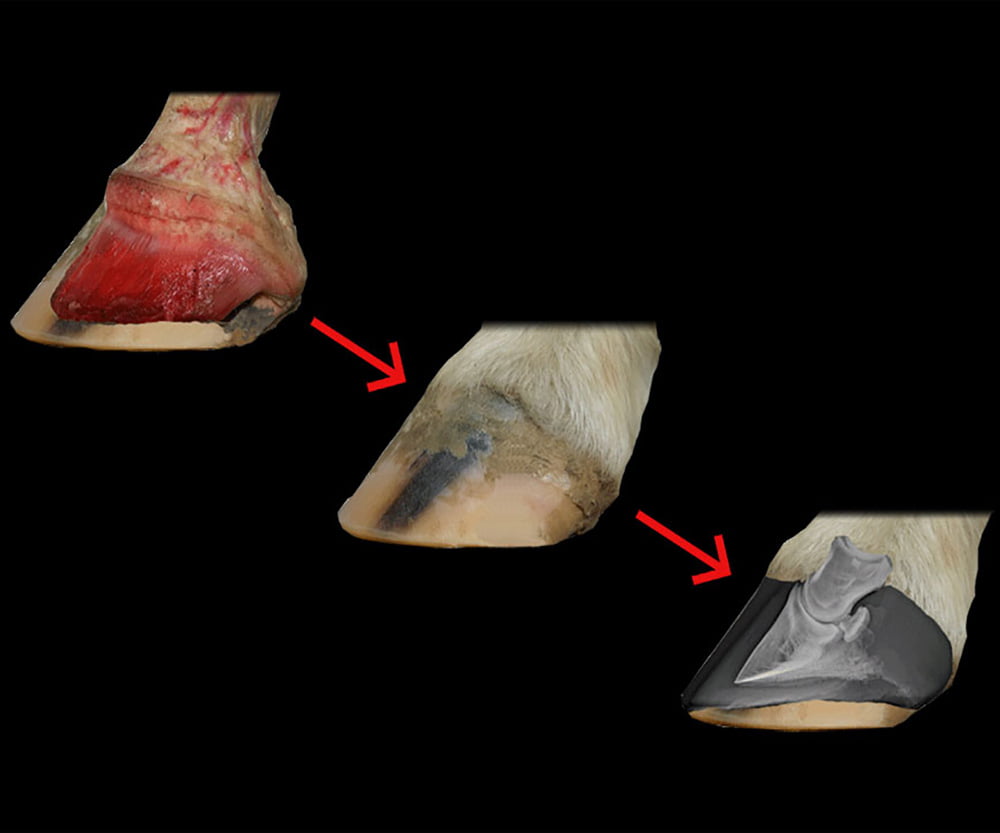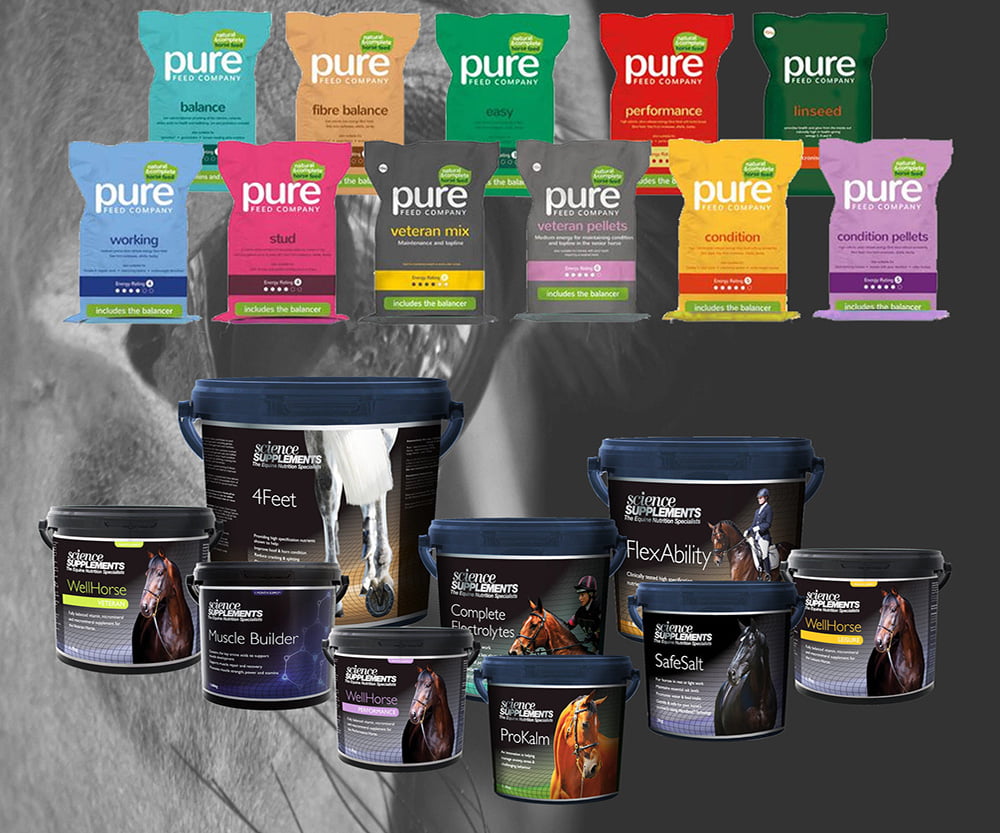 At Equipoise we start by identifying what's happening on the inside. We are delighted to work with the very best in the industry the Pure Feed Company and Science Supplements.
Pure Feed Company
We have been working with the Pure Feed Company for two years to ensure it does exactly what it says on the bag. It does and we are delighted to be associated with them. Pure Feed Company's MD, John Calder said: "I am delighted to welcome Denis and Lucy Sexton to the Pure family. Both Lou and I are passionate about not only helping horses maintain the best gut health possible but to support horses recovering from injury and health issues is fantastic."
Science Supplements
Over the years we have researched and tried products that come under the 'equine supplementation banner', but for the first time in many many years we can actually now see the results the Science Supplements range offers. We now carry and offer their entire range and use them on all our horses daily.
Read more
The Science Behind their Products - As equine nutrition specialists, Science Supplements are committed to manufacturing only the finest quality horse supplements which are developed to help keep horses happy and healthy based on the latest scientific research and data. Whether you ride professionally or simply for pleasure, Science Supplements can provide the products that you need to maintain the wellbeing of your horse.