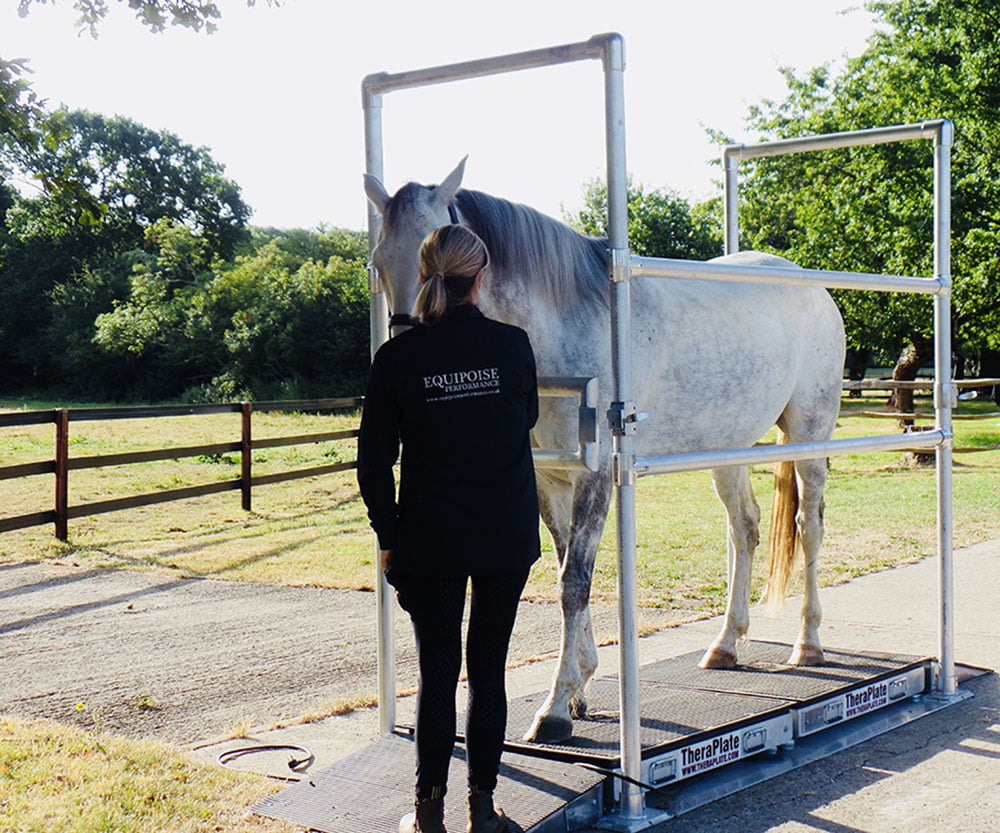 We have spent years identifying the very best support for horses, we have researched, tried and tested the equine therapies & products we use and have ensured what is on the label is fact not fiction!
The equine products are just part of our system, finding balance means looking at the whole body and how it functions.
Hoof Care Support - A hoof is a horse's foundation! See our equine products.
Digestive Health and Immune Support - A horse will show symptoms of a low immune system or digestive health issues through behaviour, we can identify the symptoms and activate healthy digestive, gut and gastrointestinal function.
Joint and Respiratory Support - maintaining normal joint function and mobility is vital. A horses respiratory system can be affected by the horse's environment alone!
By supporting the horse's overall health and wellbeing and by creating the correct environment, the horse has the ability to reach its equilibrium.
Equipoise Performance is a quiet, professional yard based near Sevenoaks Kent. We work alongside a team of professionals to create a harmonious environment for your horse.
We offer Rehabilitation Livery and onsite appointments depending on your horse's requirement.
Our rehabilitation stables are fitted with orthopedic  flooring- ComfortStall - helping to improve joint health, improved movement and hoof quality, through enhanced support to joints, tendons and ligaments and improves quality of rest for horses.
Specialised conditioning surfaces to aid in rehabilitation of horse's hooves
Turnout/Restricted turnout or box rest available depending on the horse's individual requirements.
Owners live on site
Read more
We offer a range of services:
Equine Gait Analysis Monitoring
TheraPlate Vortex Wave Therapy Platform
Newmarket Equine Salt Therapy System
The Cyclo-ssage Pro-Equine Therapy System
Applied Equine Podiatry
Registered Farrier
FormaHoof Application Service
Homeopathic Practitioner
Conditioning Surfaces
Equine Behaviour
Equine Manual Lymph Drainage
The Masterson Method
Equine Emmett Therapy
Equine Shiatsu
Nutritional Support
Equine Shop with a range of hoof & Equine health supplements